Home
What's Up and Coming
---
April 11: Fatz Pancake Fundraiser
This is our one large fundraiser for the year. Make the most of it by helping your troop.  Sell as many tickets as you possibly can.  Class A Uniform is required.  Walk-ins are welcome.
Where:Fatz in Seneca
When: Saturday April 11, 8 am – 10 am
Breakfast includes: pancakes, sausage links, maple syrup, butter,mixed fruit, coffee, tea or milk. Adult tickets are $7 and children 6 and under eat free (limit one "free" child per adult ticket).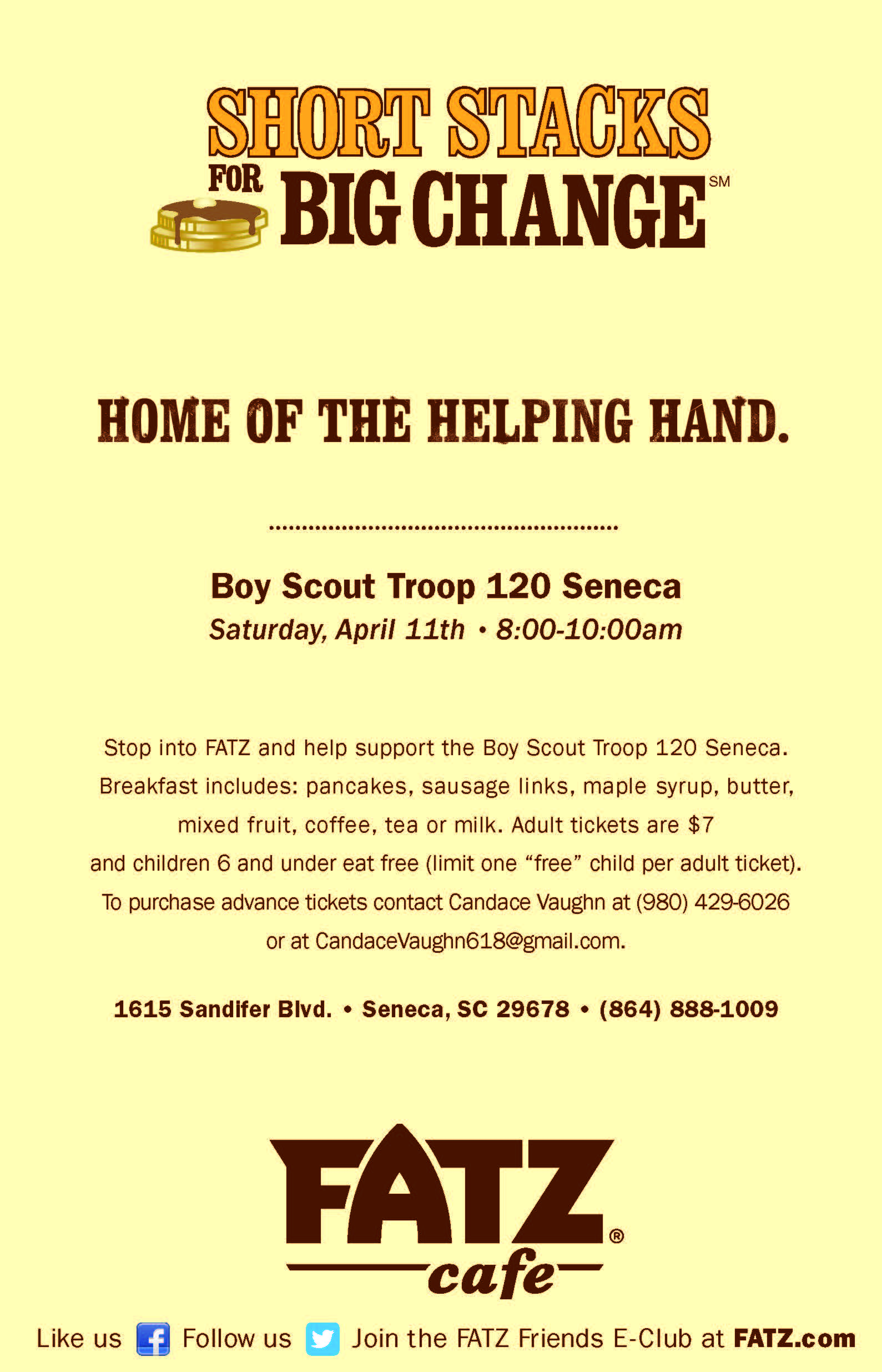 ---
April 24-25: Backpacking at Panthertown Valley
5 pm, Friday – Meet at the Scout Hut.
12 pm, Sunday – Ready for pick up.
Older scouts can pick a longer route to work on getting backpacking and hiking merit badges.
---
May 1 – May 3:  Onward & Upward Exporee
SCTAC (Old Donaldson Center) – 5 Chapel Road, Greenville, SC
Obstacle Course – Rock Climbing, BB Guns, Archery and More!
Details will follow – must discuss with PLC.
---
May 16 & 17: Backpacking at Rabun Bald
More detail coming soon.
---
June 21-27: Camp Daniel Boone
Cost: $310
Meet at the Scout Hut at 9 am on Sunday
Pick up at 12:30 pm on Saturday
CDB Website — 2015 Leaders Guide — 2015 Merit Badge List — 2015 MB Schedule